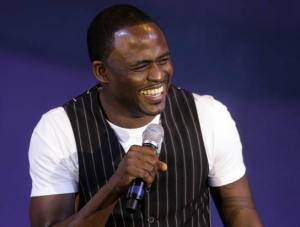 Clearly, making people laugh has paid off for Wayne Brady.  The comedian and television host of "Let's Make a Deal" just purchased a posh condominium in Pacific Palisades, Calif.  Brady bought the luxury condominium for $1.75 million inside the Rockwell Building.  The comedian's crib features some extravagant touches.
This coastal high-rise condominium includes white oak flooring, signature exposed concrete walls, custom built-ins and cabinets and marble countertops.  Throughout the home, one can find Ann Sacks tile and natural stone that accentuate the French doors, which open to a private terrace.  On the terrace, it has handcrafted Moroccan cement tiles and floor-to-ceiling windows.
If this was not enough, it came with a complete wired home automation.  This means built-in audio, lighting controls with a Nest thermostat and private security system.  However, the fun does not stop there.  The electronic keyed private elevator is connected to a secured underground parking that will keep away the paparazzi.
Brady is best known for his role on the hilarious improv television show "Whose Line Is It Anyway" and "The Wayne Brady Show."
This photo is courtesy of Josh Hallett via Wikimedia Commons at en.wikipedia and it is licensed under the Creative Commons Attribution 2.0 Generic license.