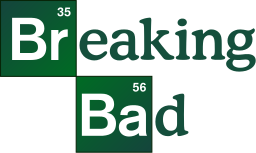 As we approach the ending of Breaking Bad, many fans are feeling upset to say goodbye.  For Frances Padilla, this means her life can resume back to normal. Sort of.  Padilla is the actual owner of Walter White and his family's home in the hit television series.  Her home has become a tourist stop for fans in the Albuquerque, N.M. area.
Padilla said that Vince Gilligan, the show's creator, stopped by her house one day in 2008.  As soon as Gilligan spotted the house, he immediately referenced it as Walter White's home.  He knocked on her door and asked if she would allow a pilot to be filmed there.  At that time, no one knew what would become of the show.
Today, Padilla said people drive past her home all the time for a peak at the famous residence.  She claimed that at one point, she spotted almost 200 Breaking Bad fans driving down the street.
Check out the video of the real Walter White's house:
This photo is courtesy of By AMC.Fleshgrinder at de.wikipedia [Public domain] via Wikimedia Commons at en.wikipedia and it is licensed under the Creative Commons Attribution 2.0 Generic license.